Aidan O'Brien's Breeders' Cup battalion took to the track for the first time in Keeneland on Tuesday, with the Ballydoyle trainer happy to be back in Kentucky.
The Coolmore operation has had many submissions during the two days of the meeting, and the O'Brien series were able to stretch their legs on the track for the first time since their arrival after their quarantine period ended.
Ahead of this weekend's meeting… live on Sky Sports Racing O'Brien said: "We love coming to Keeneland because the weather can be similar to ours and everyone here is equine like we are in Ireland.
"You have to be tactically fast here, but you also have to be able to finish your race.
"We'll look at the ground, but in my opinion I prefer it fast because flat horses are all about speed."
Aidan O'Brien's Breeders' Cup Team
Peat – Broome, Stone Age
"Looking at the team, we have two horses in the Turf. Broome ran very well in the race last year. The conditions weren't always in his favour, but I think he will enjoy the ground if it's fast.
"His only fault is that he misses the break. He is a late loader, but he can get on the back foot. We try to do things to help him break better.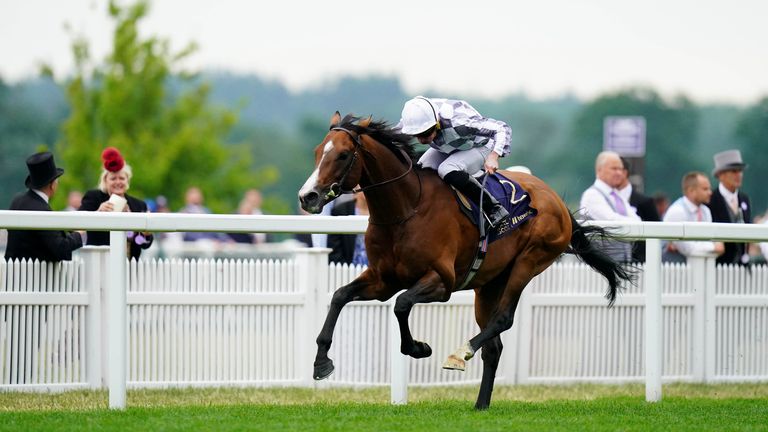 "He broke badly at Del Mar under Irad (Ortiz Jr) and he's riding it again. That day he gave him a chance and said he couldn't believe he was beaten.
"Stone Age ran well in the tough (Champion Stakes) and is comfortable over a mile and a half, but I think there will be no more rain this week and it will be different for him."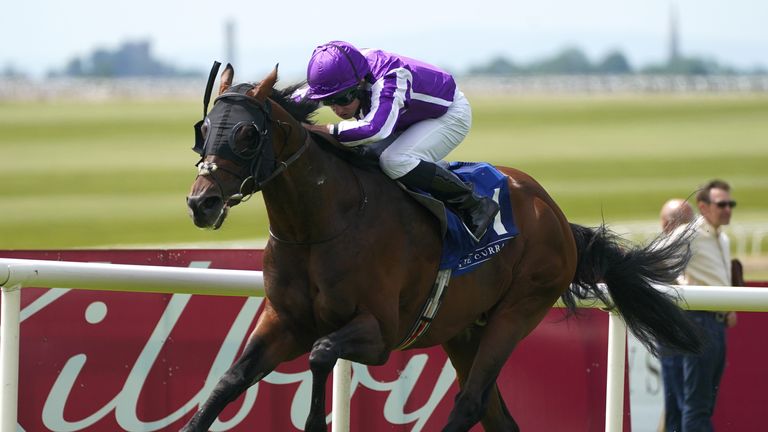 Miles – Order of Australia
"We have Order Of Australia in the Mile, a repeat from two years ago.
"I was very happy with his run at Keeneland and he got a little stretched out. I've been taking time with him all year and turning him gently on the screw and his latest work has been very pleasant. We've bred him and still have a leg in him."
Filly & Mare Turf – Tuesday, Toy
"Tuesday is very good, she has a nice draw. It was bad terrain when she ran in France (Prix de l'Opera), but her work has been very good.
"Toy has made very good progress since her last race, she has a good draw and the journey and terrain should be good for her."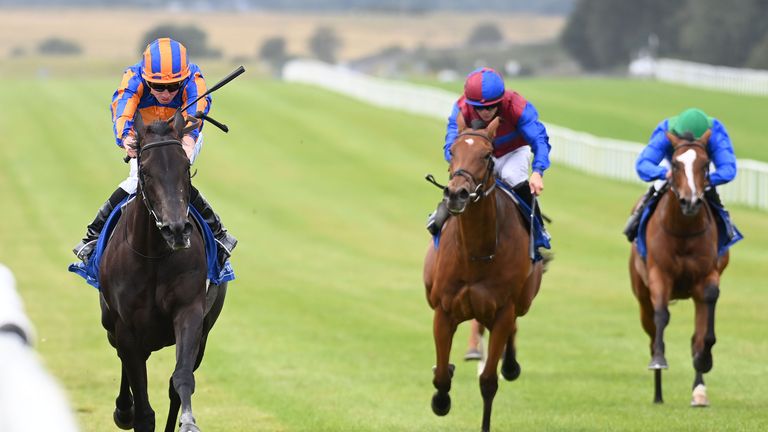 Juvenile Fillies Turf – Meditate
"Meditating is one I really enjoy traveling and I think combined with cornering will help her.
"She is a No Nay Never out of a Dalakhani mare and we are still learning about these No Nay Nevers, fast, precocious horses. Meditate has a lot of stamina on the dam's side, we are still figuring out what to do with her next year.
"She hasn't lost a pound since her last run, we've given her a chance to get back to work but there are no negative signs.
"She also has a good spirit and is a hardy filly whose constitution will also help her with the distance."
Youth Grass – Victoria Road
"Our two-year-old colt (Victoria Road) came back to Chantilly from quite a distance and we think he can develop into a French derby horse.
"The important thing is we don't want him to get lost early in his race on Friday, but I have a feeling we won't see him in a better light until he continues."
Watch every Breeders' Cup race live on Sky Sports Racing on November 4-5.