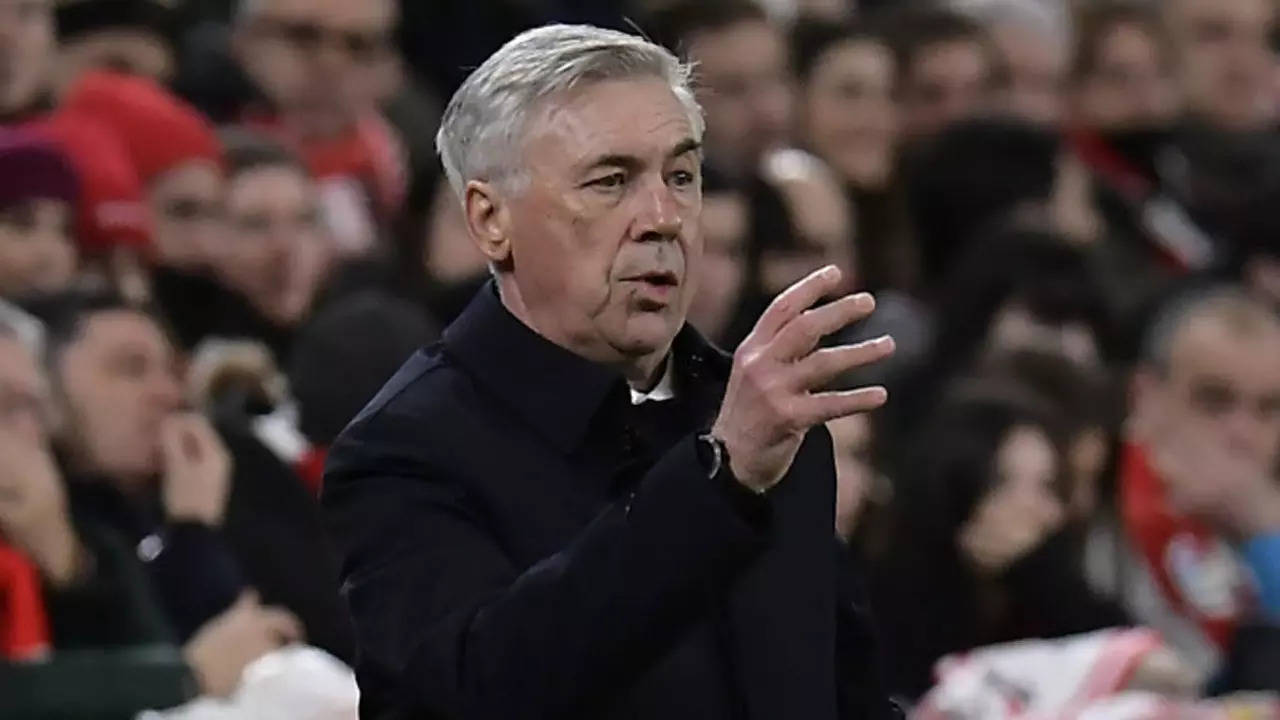 MADRID: Real Madrid are going through a transition period, manager Carlo Ancelotti said on Wednesday, adding that a big part of his job this season is managing the expectations of his players.
Following the departure of Casemiro to Manchester United and midfield stars like Luka Modric, 37, and Toni Kroos, 33, who enter the final stages of their careers, Ancelotti has mixed up his line-up compared to last season, which saw Real LaLiga win and the Champions League.
However, the Italian faces a selection dilemma ahead of Real's Copa del Rey quarter-final against city rivals Atletico Madrid on Thursday, with French midfielder Aurelien Tchouameni still recovering from a leg injury.
Either he brings in Modric and Kroos, or he keeps faith in Dani Ceballos and Eduardo Camavinga who played in Athletic Bilbao and Villarreal's recent LaLiga wins to keep Real close to league leaders Barcelona.
"We are going through a transition period in our first team and everyone needs to understand that," Ancelotti told a press conference on Wednesday.
"It is understanding from the veterans and patience from the youngsters. That mentality was essential for us last season to keep the good atmosphere in the dressing room, because everyone understood that it was best for the team."
Ancelotti insisted this unity was key for Real to win silverware this season, but said it wouldn't be easy to overcome a resurgent Atletico.
"We will face a special opponent in a special game on Thursday. It is an important opportunity and we want to take a title," said the coach.
"Atletico are a big rival and it's always difficult to beat them. What I can say is that it's not just any game… no, it's special and it will be entertaining."
Atletico coach Diego Simeone returned the compliments, but said his team will be stronger offensively than before the World Cup break, with all players fit except injured midfielder Marcos Llorente.
"I can see that the team is better since we came back from the World Cup, with a lot more offensive options to create danger and it works very well as a group," said Simeone.
"I see the group committed, with enthusiasm and we are going to play an important game, a game with a very strong team, with a coach that I admire a lot, with everything that Real Madrid stand for on the pitch and in their game."
In the other quarter-finals, Barcelona will receive Real Sociedad and Sevilla will play against Osasuna on Wednesday, while Valencia and Athletic Bilbao will face each other on Thursday.